I rarely see anyone posting into this Camping section, so I'm adding something from a recent trip.
Had a great and interesting trip to some places I had not yet traveled in South Carolina. Went along Highway 11 and later joined up with the Savannah River Scenic Highway.
On Hwy 11, stopped at this place...the last surviving covered bridge in South Carolina :
Here's a bit about the place and the old homestead and grist mill that operated on the site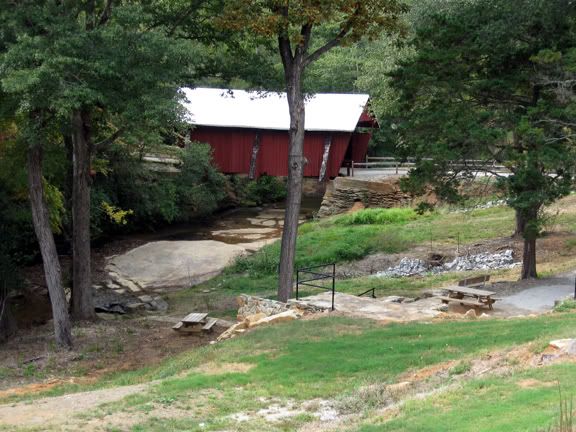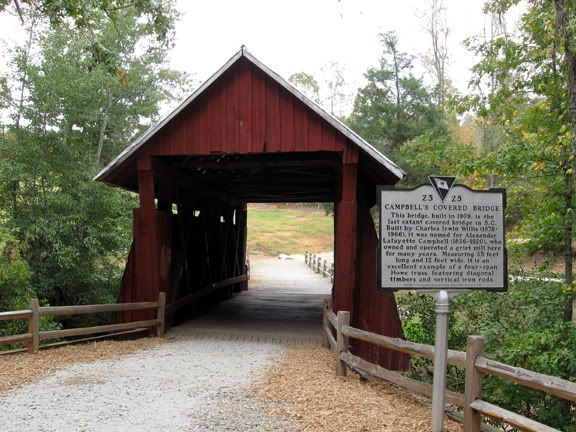 Also stopped by here..the oldest stone bridge in South Carolina :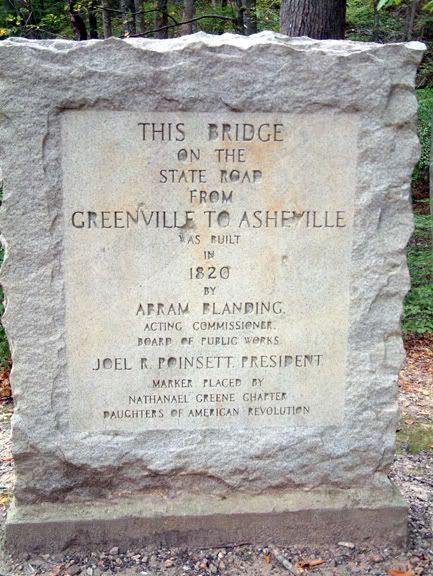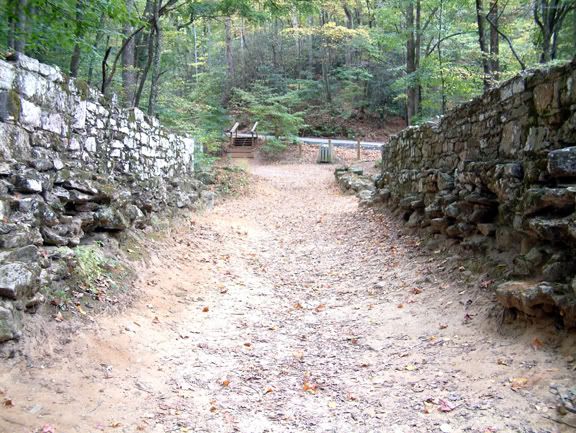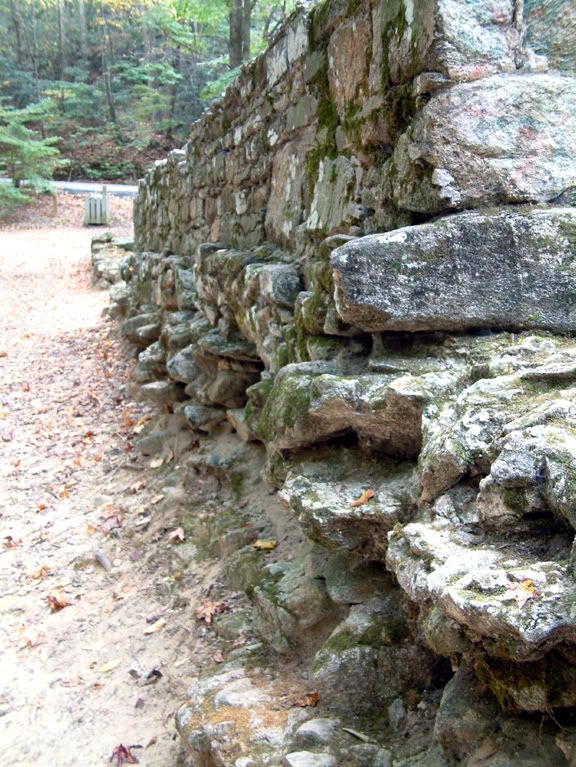 Later, joined up with Hwy 81, along the Savannah River Scenic Route...stopped at Calhoun Falls State Park for some camping. This is a shot of Lake Rusell :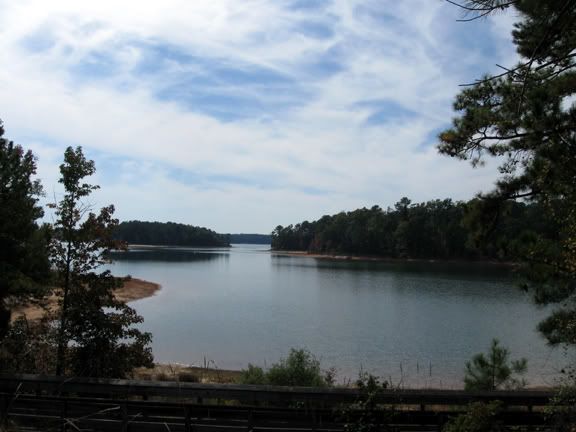 Views from my campsite, looking left and right - life is tough. Being as it was early in the week, there were not a lot of others there...had no one to the immediate left nor right of camp, making for a quiet, relaxing experience :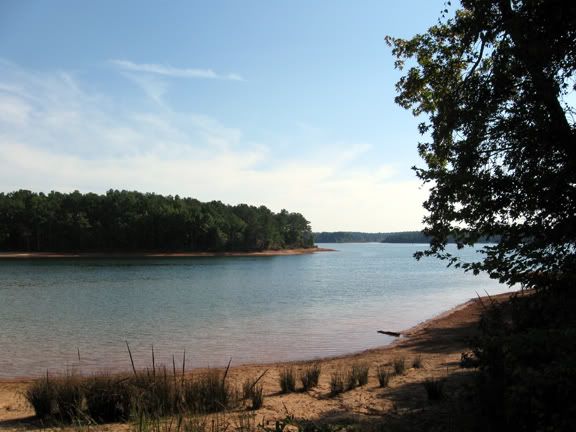 My timeshare residence; Still a tent camper here, although cots are packed along for some added comfort, at least on car camping trips. Setting up camp with a new tent. For those of you who are familiar with the long popular Eureka Timberline...a very fine tent...this is their Timberline improved - the SQ 4XT.
I cannot say enough good things about this tent. This is the 4-person, or as I use it for, 1 or 2 persons comfortably. Still has its foundation in the Timberline model, but they made improvements to the frame system, increasd internal volume with spreader bar, improved rain fly, 2-doors, and all critical seams seal taped internally :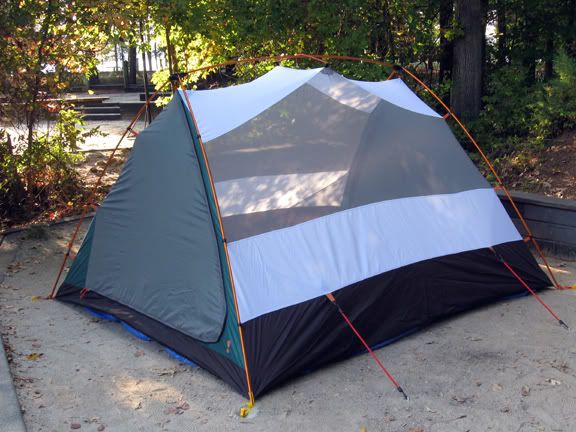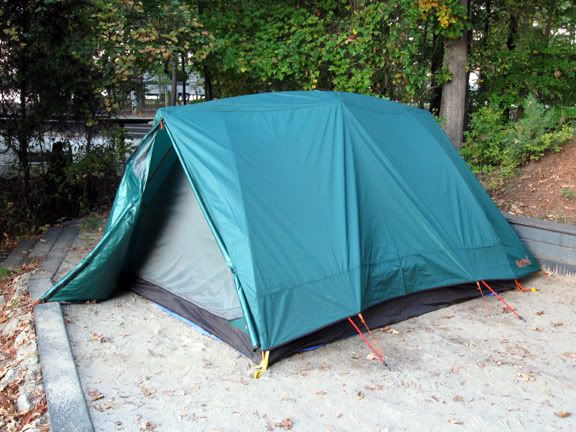 Nights were mostly clear with a great moon view from camp. Much later in the evening, you could hear a distant train whistle blowing...man, that was great :
When's the last time you got up for breakfast and had a view like this? :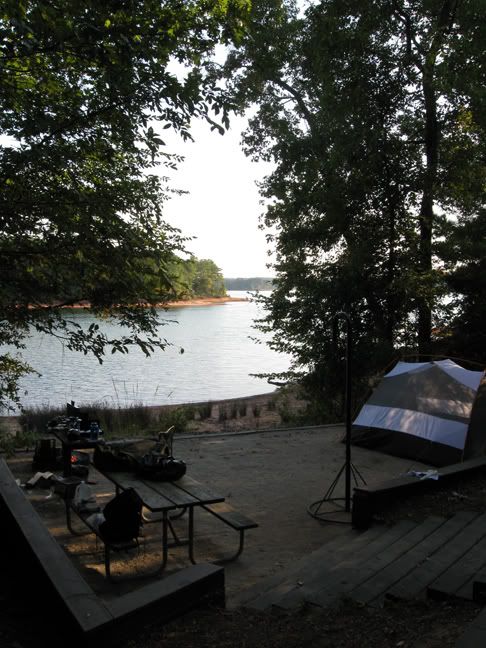 This year, I was a little early to the area for Fall colors...leaves were just beginning to change. Last year, I timed it perfectly right at the peak time :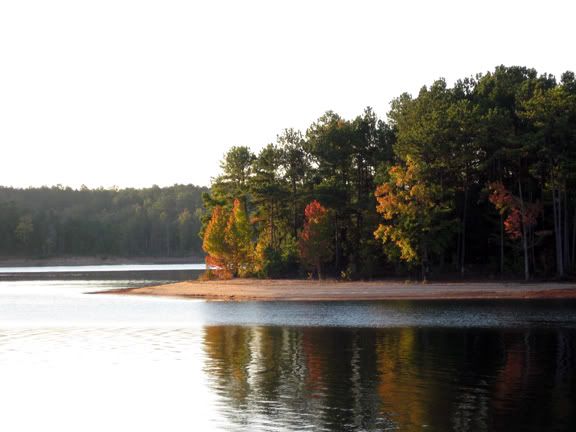 Love those camp fires...the Dutch oven was sitting just a couple of feet away :
Sunset on the Lake :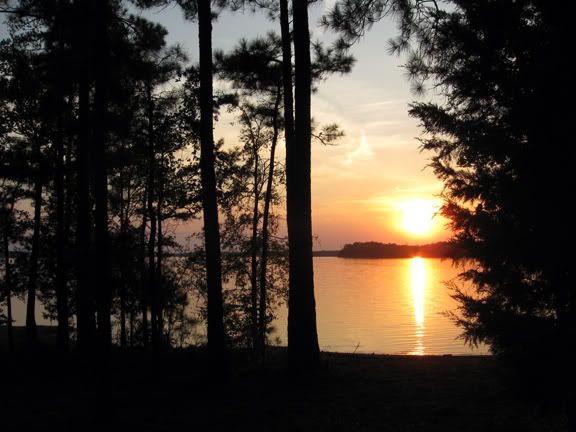 I would definitely camp here again. Weather was gorgeous with the exception of a light rain shower on Wednesday morning, but was high and dry in the Eureka tent. Overall, was a very enjoyable trip.
The Savannah River Scenic Byway trip was a really great drive. You can see the location of Calhoun Falls State Park on the map. They have a mixture of RV/Tent spots and Tent only camping spots, and the sites are very well maintained.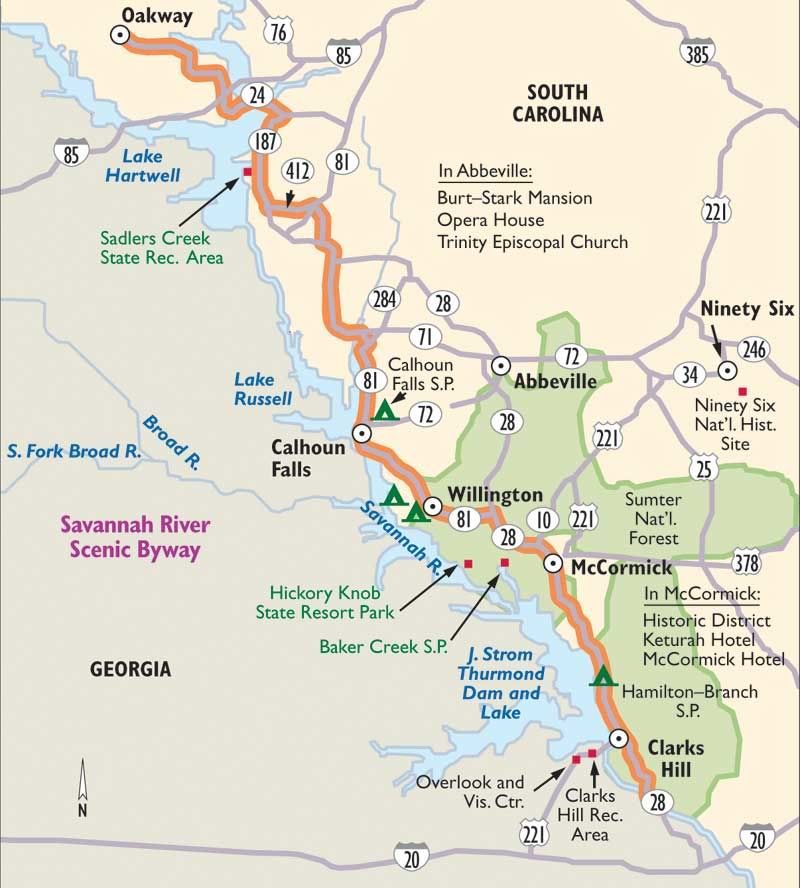 There are definitley fish in Lake Russell...fished some near my campsite and saw several bass striking top water, but alas none taking what I was offering. Still was fun though. Also, many beaver in the area and upon rising to breakfast on Thursday morning was blessed with the site of a fat beaver just getting into the lake for a morning swim.
The Highway 81 drive offers you a heritage tour of South Carolina along one of the highways that were once busy before the Interstate system. It's interesting and yet sad to see the small communities along the way, as it's evident the one-two punch tehy were delivered that desimated their local economies. One, many years ago, the Interstate system reducing traffic through their communities, and two...politial policies that encouraged plant closures and relocating jobs overseas. This has not been kind to some of the communities.
Willington is a nice place to stop for eats and they have a great old bookstore, with good prices on pre-loved books, and a good selection. It's a non-profit operation and they're using proceeds to renovate the town, so it's a good cause. I scored two very good hardbound books..one a book on camping and backpacking and another on Trout Fishing, at 3 bucks each. Both are from the early '70s period. I still like to read the older camping books, although gear may have changed, those books are still fantastic for educating to the core fundamentals and woodscraft skills that never change. And I find it interesting to read of some of the older gear and the vintage photographs.
McCormick is another nice place to stop along this trip, with a developed Historic District. I would say in about another 5 - 7 days this area will be in peak Fall colors season. Another tip....obey the speed limits when traveling through these small towns. They're best taken in at a casual pace anyway
Regards,
Swampbilly