Discussion Starter
·
#1
·
IMHO the commie crap weasels were up to their same old tricks as in the 2020 election. Here are a couple interesting articles supporting my viewpoint:
Since the 2020 election, the Democrat Party's platform was to destroy the United States as a global power in 4 years or less. It's working pretty well. ** 5 million illegal aliens across the US southern border ** 800 deaths of illegal aliens crossing into the US – that we know about ** Record...
www.thegatewaypundit.com
As the political discussion centers on the 2022 wins and losses from the midterm election, one thing that stands out in similarity to the 2020 general election is the difference between ballots and votes. It appears in some states this is the 'new normal.' Where votes were the focus, the Biden...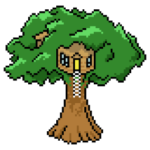 theconservativetreehouse.com