Polytech Legend finally acquired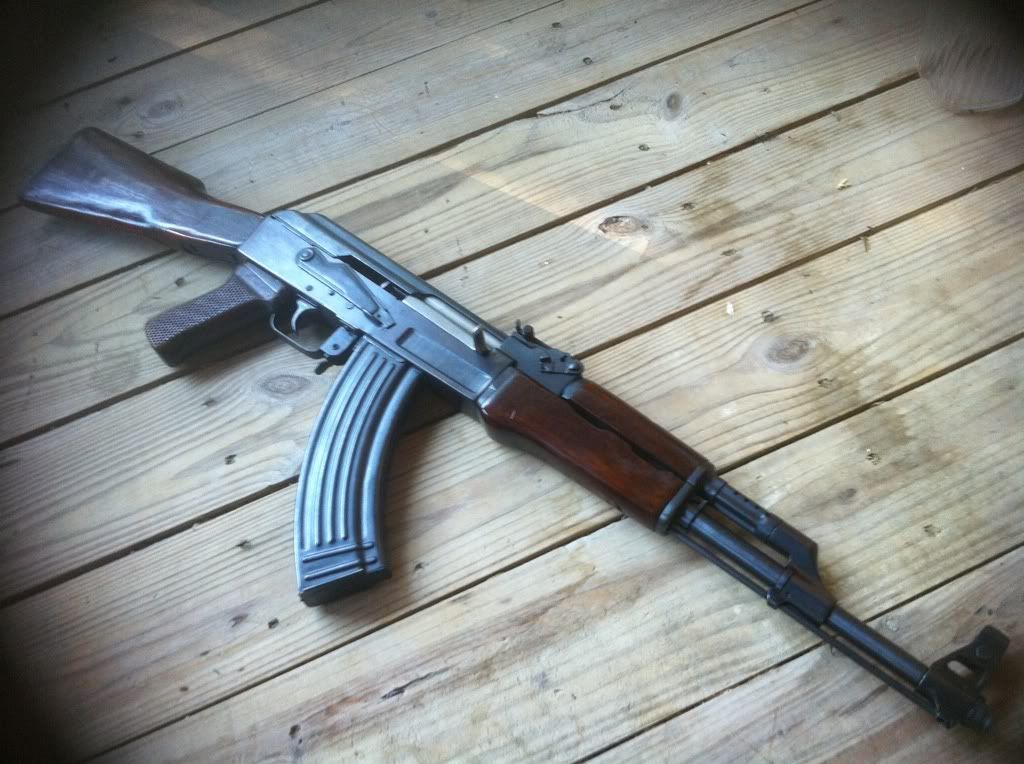 Vector Arms AKM Heavy Barrel
Looks like they used a Russian type 3 barrel assembly with the threads turned down and pressed into an East German trunnion. Magpul stock, Vltor tube, CTR grip, Krebs rail, Primary Weapons flash hider, G2 FCG, Ncstar compact mildot 3x9 illuminated reticle. It is my plate gun.
1958 Projectguns built Polish RPD
Very early original Norinco Type 56-S3
Clayco Green Bakelite
1977 Izzy Matching # AKMS
1973 Tula with Zrecto furniture
1970 Izzy with Zrecto furniture
1997 Yugo M90A
1983 Yugo M70AB2
Yugo M70 Milled
Bulgy AK74
Bulgy AK74s
1970 Romy MD63
Hungarian AMMS
Polytech AK47S Triple Underfolder
Norinco 86S
Norinco 84S2 clone
Arsenal SA93 I didn't build it, but I like it.
Updated SA93 with replacement gas block, FSB, and cleaning rod. Still need to thread the muzzle and install the lower tang.
New Updates SA93
Bulgy Type 3 gas block and FSB. Kvar lower stock tang -- not as good as a factory original piece as only one rivet can be mounted inside the receiver instead of two, but it does the job. Roughed out the rear receiver, then hand filed the lower tang recess over a few afternoons. Z-recto magic'ed Polish laminate.
Yugo M70B1
1963 Romy
1981 Romy Pistol
1980 Romy Non-G
1981S Romy G
1983 Romy G
1983 Polish PMKM
1973 Polish PMKMS
Maadi MISR, I didn't build it, but it's nice. Steyr Maadi 30 round mag.
Maadi MISR S/A. Z-recto refinished original Egyptian wood. Steyr buttstock.
Bulgy AK74S
Polish Tantal
1981 Romy G
1971 Romy RPK
Yugo M72 RPK
Maadi RPM Curly maple furniture. Yes, I had a bling phase. 100 rounder
]
Norinco NHM91 with PKM style stock
Bulgy RPK74
Romy SAR2
Romy SAR3
Romy SAR3 #2
1978 Romy G First build
Hungarian AMD63 #1
Hungarian AMD63 #5
Hungarian AMD65
1979 E.German
Saiga 12 conversion
Saiga 20
Yugo M92
Just finished my Bulgy Krinkov AKS74U
SA85M with AMD65 short gas tube. I couldn't find my kit and broke down and bought the rifle. I still need to find the correct stock and grip...it bugs me.
SA85 build. Thanks to notime for alerting me as to the kit's availability.
I just purchased a VZ58 and I love it!
Type 56 Clone
Norinco NHM90
Saiga 12 #2
Saiga 410
Starting back up:
1981 Romanian G matching numbers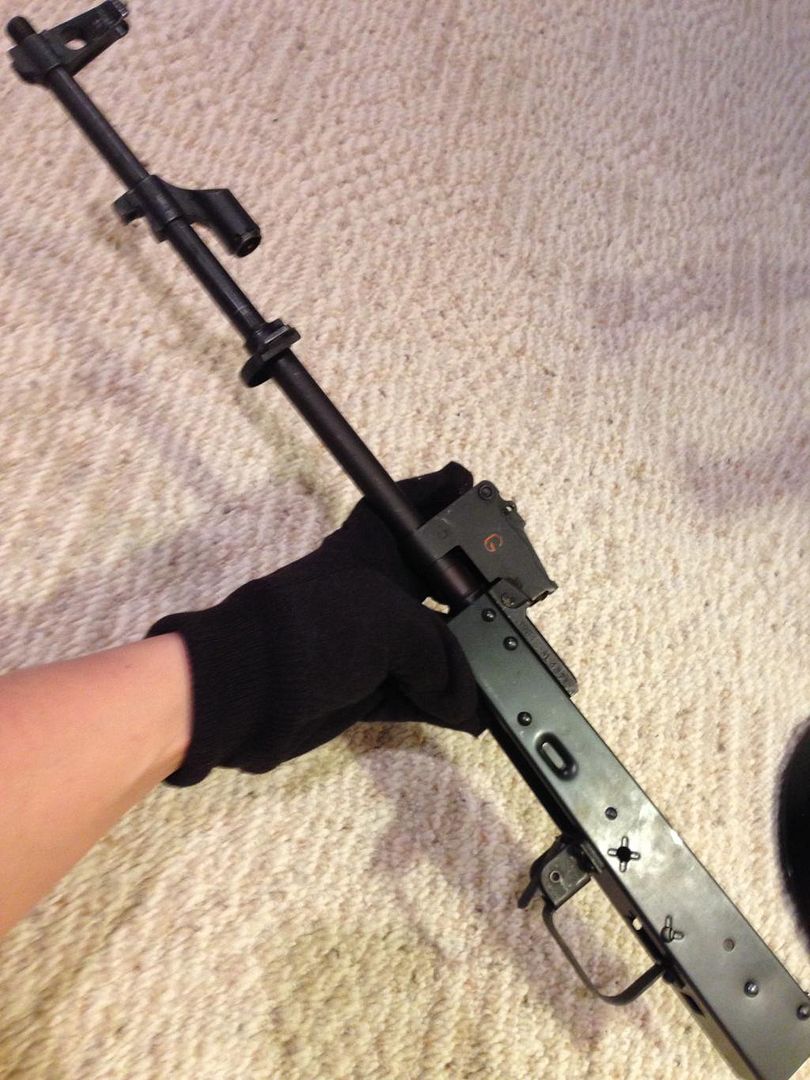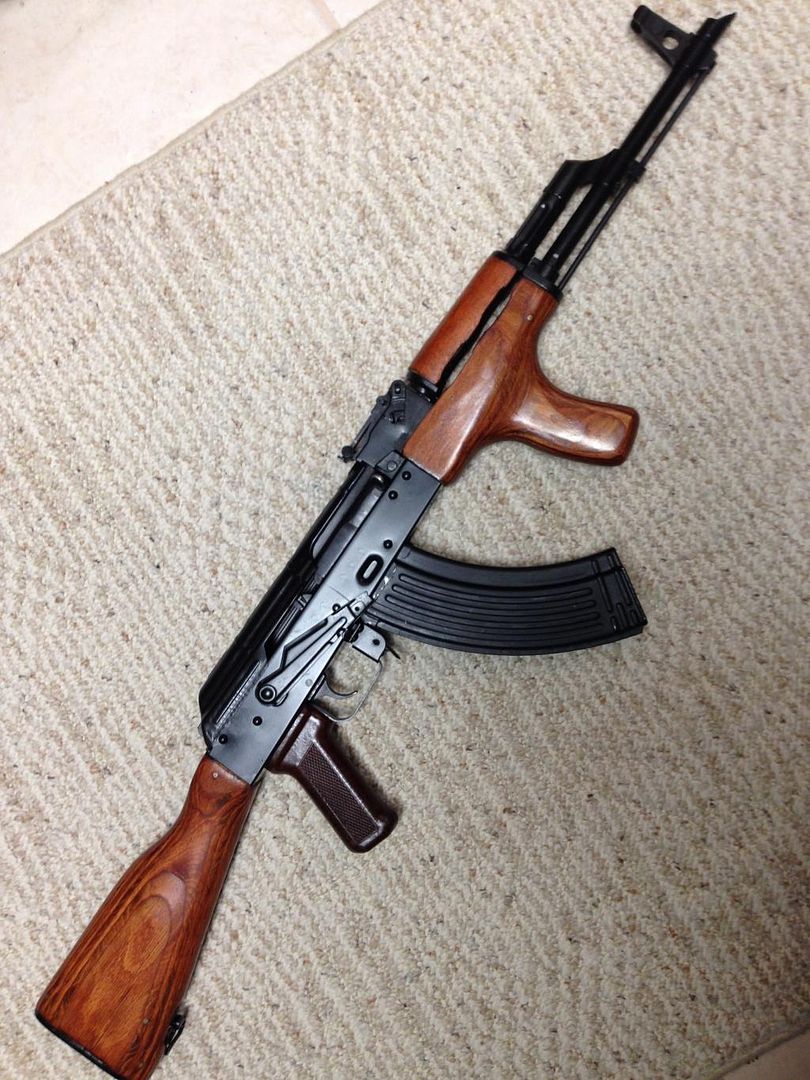 Norinco Hunter
Custom walnut stock (valmet style). Still working on the forearm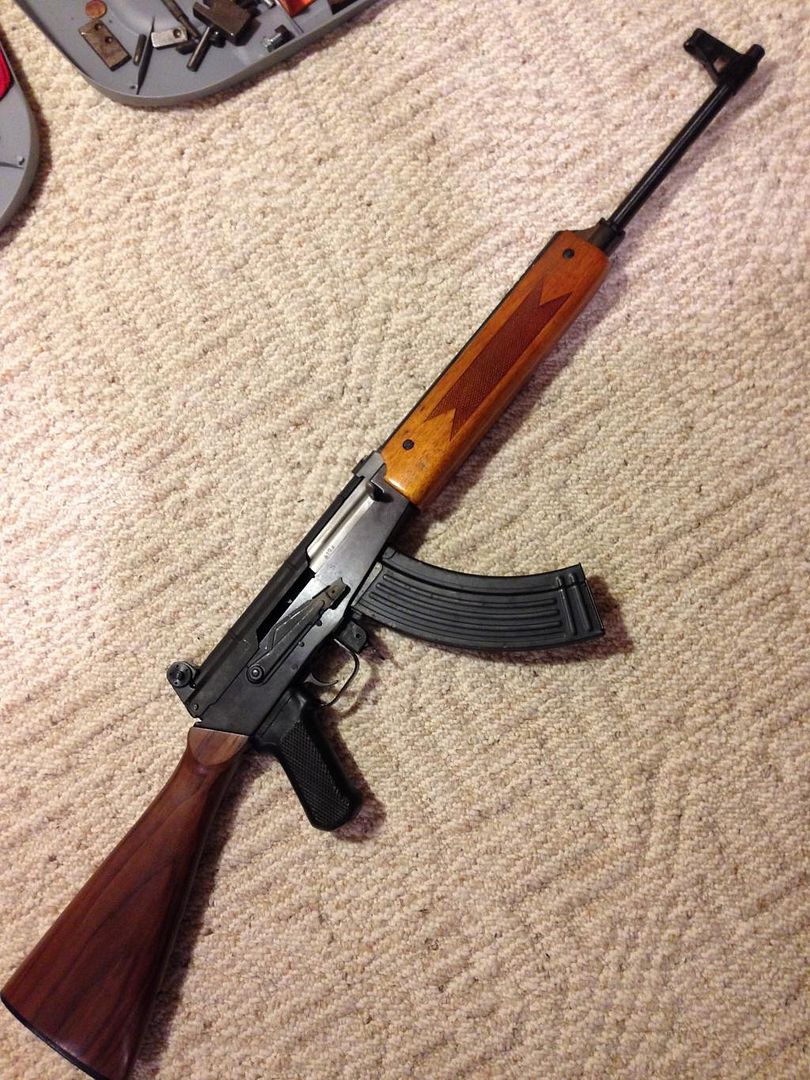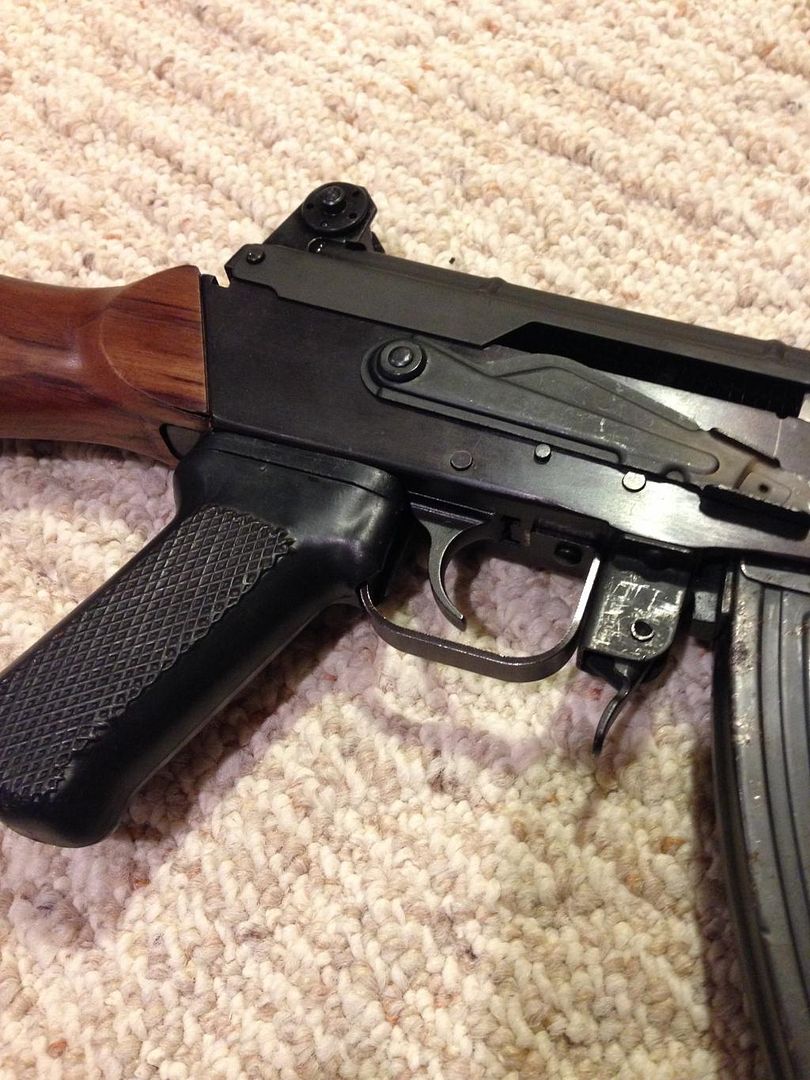 ISD Bulgarian SSR85C2 5.45
Arsenal SA M7 Classic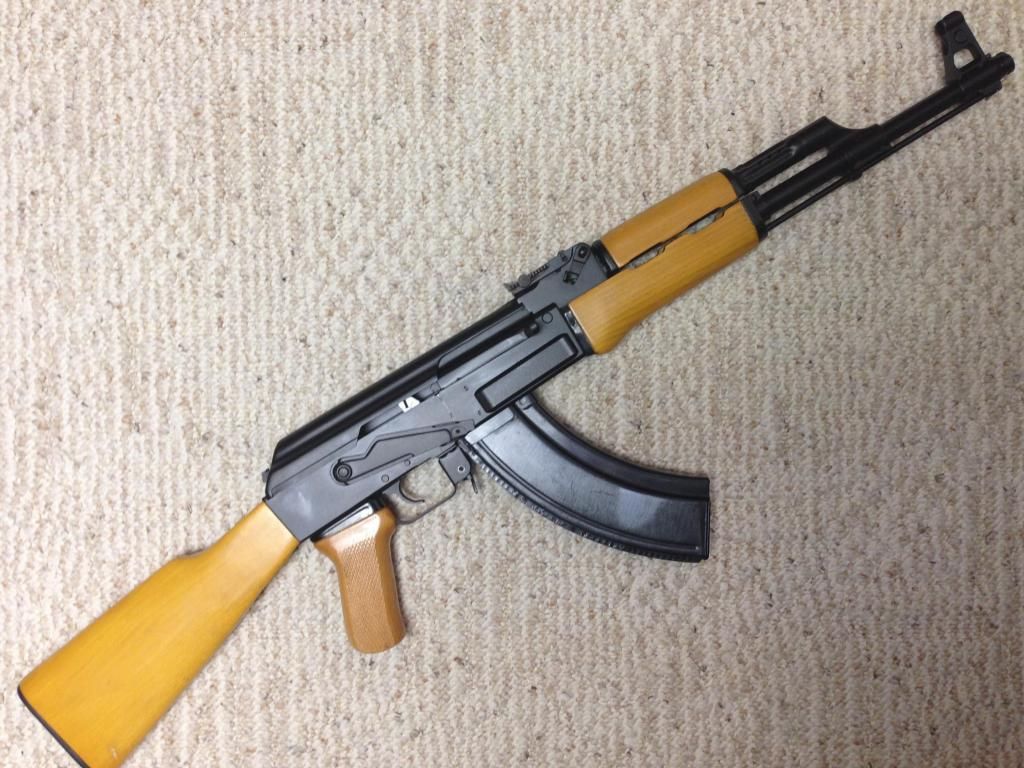 1983 Romanian G Matching numbers
Restoring a SAR2 to AIMS74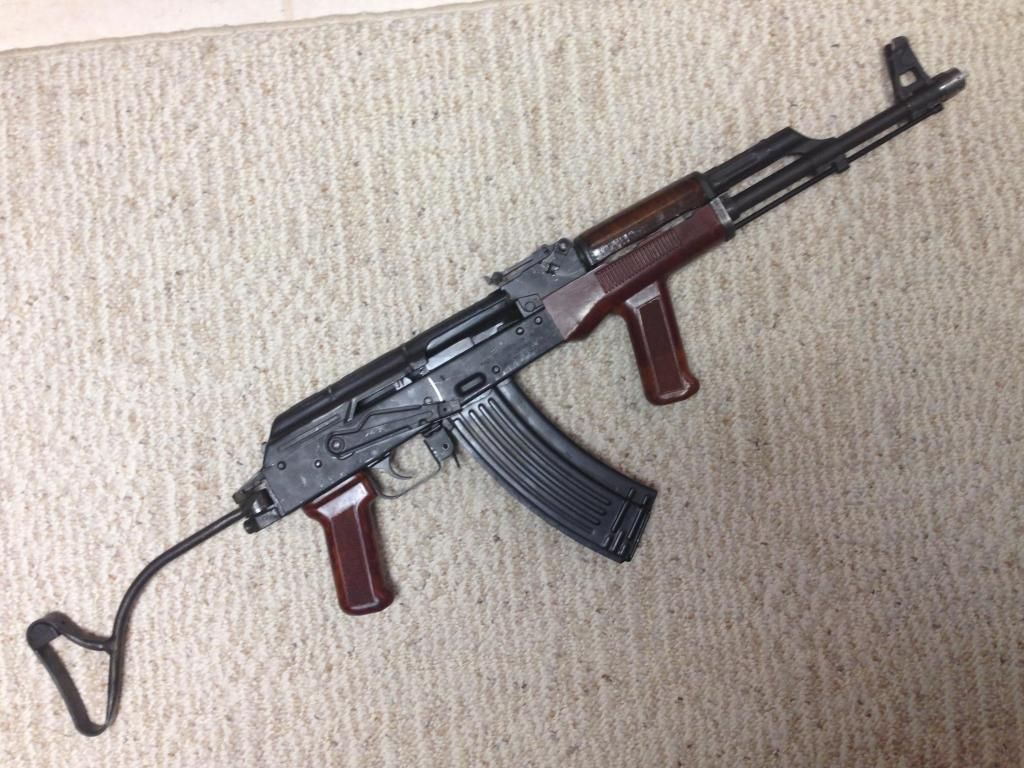 1982 Romanian G non matching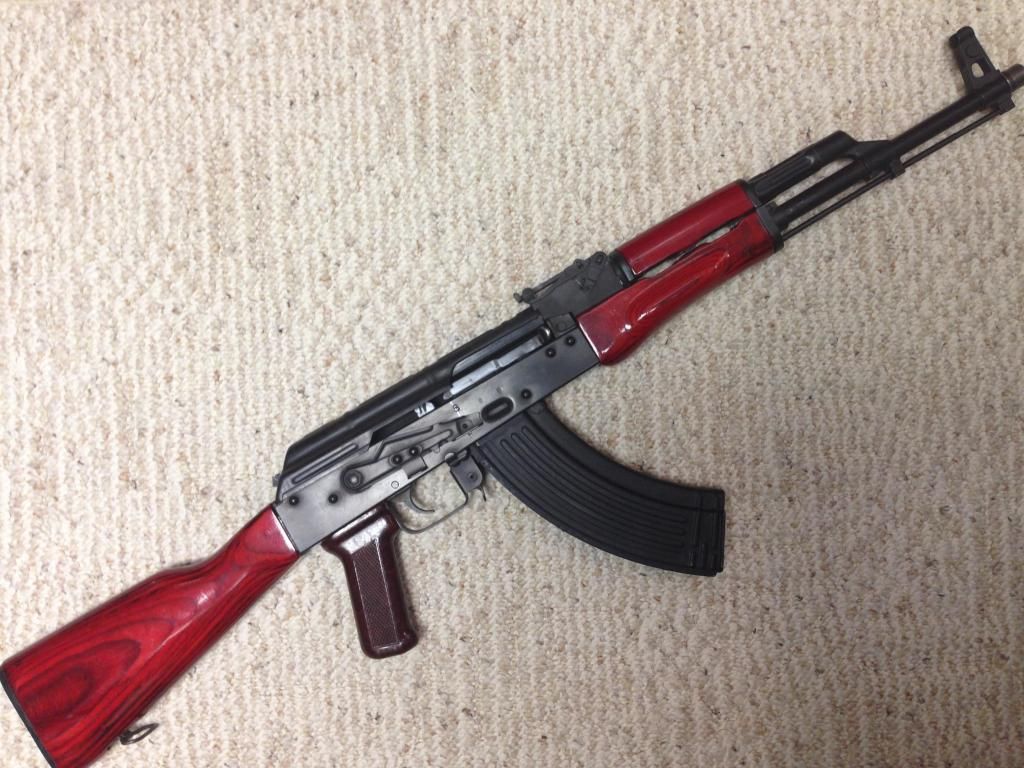 1982 Romanian G matching numbers
TGI AMD65
Stock upgrade makes this very shootable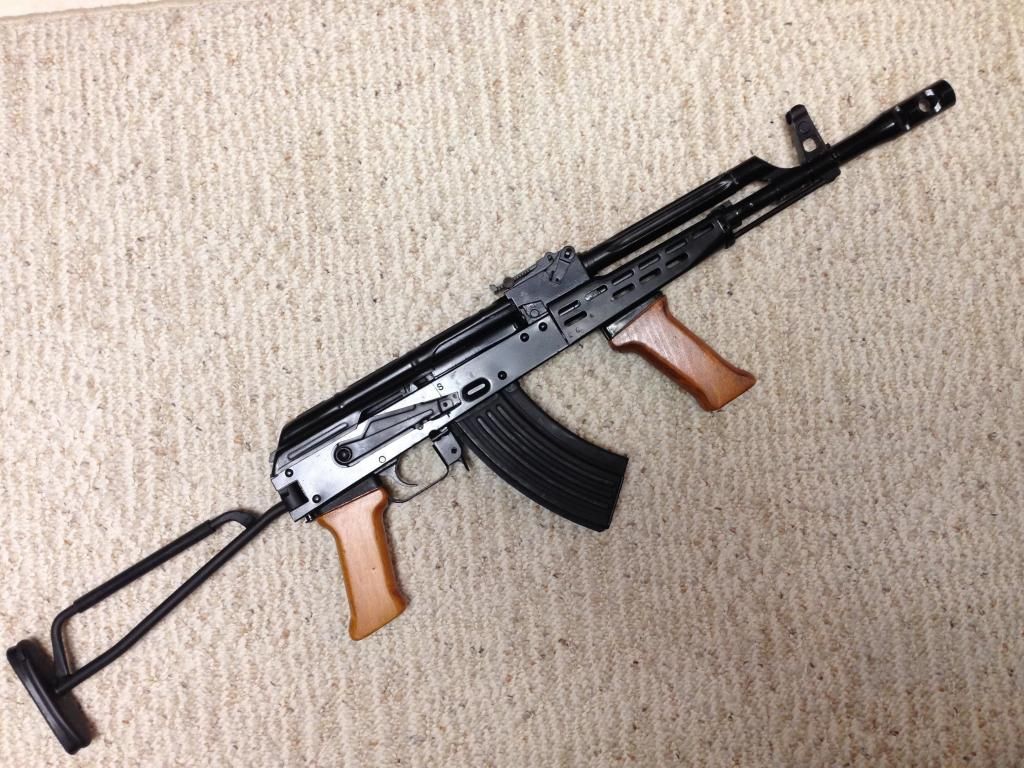 Valmet M62/S
Restored stock cover
Arsenal SLR 107 CR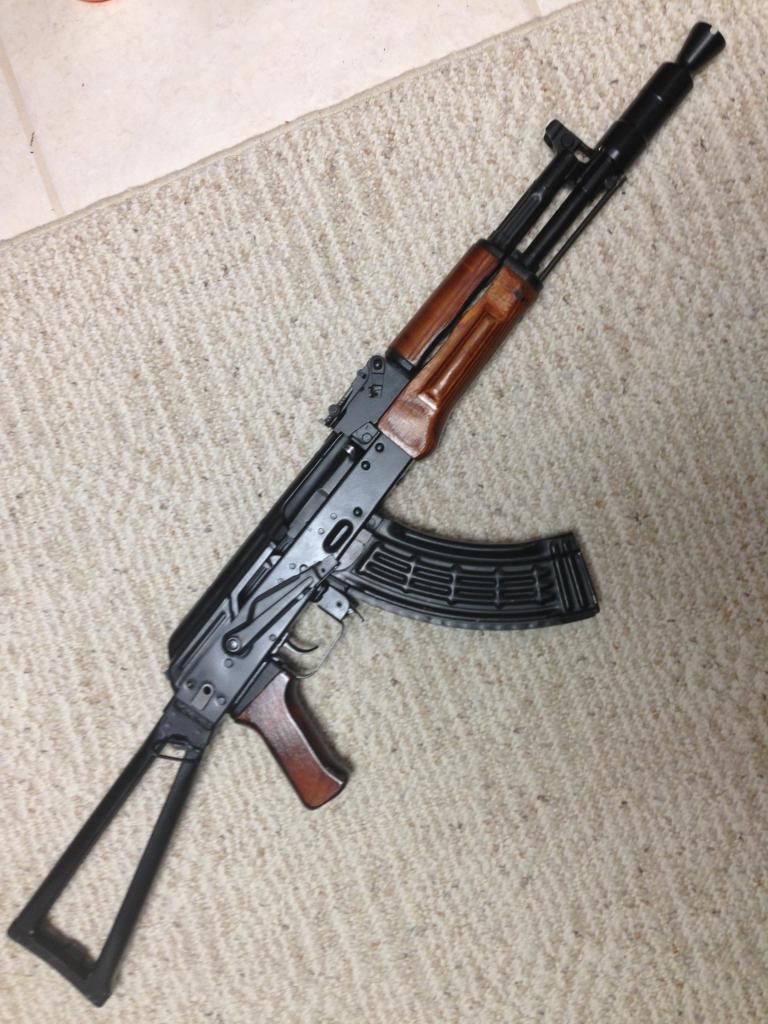 Vepr 12