Discussion Starter
·
#1
·
i cannot count how many variations i have subjected this shotty to. the last trick was to install a k model gas block. AFTER i got the thing, everyone i asked said you MUSt relocate the gas ports, use a specific carrier and puck. i started to get a bit miffed, but told myself "its just a freakin gas block"! so i started this.
the major hurdle was getting the gas tube to mate to the block. i came up with an adapter and had a friend turn this. i left enough meat to trim as i needed. somewhere along the line i tried to see if i could run without the puck. no luck with that so i moved along.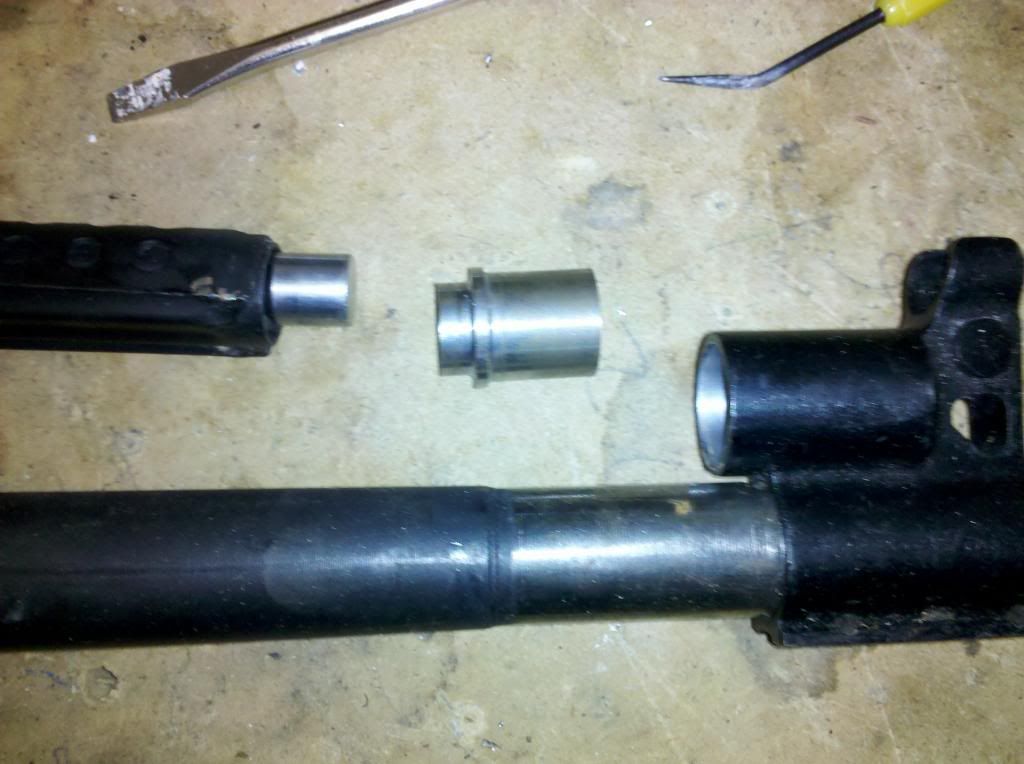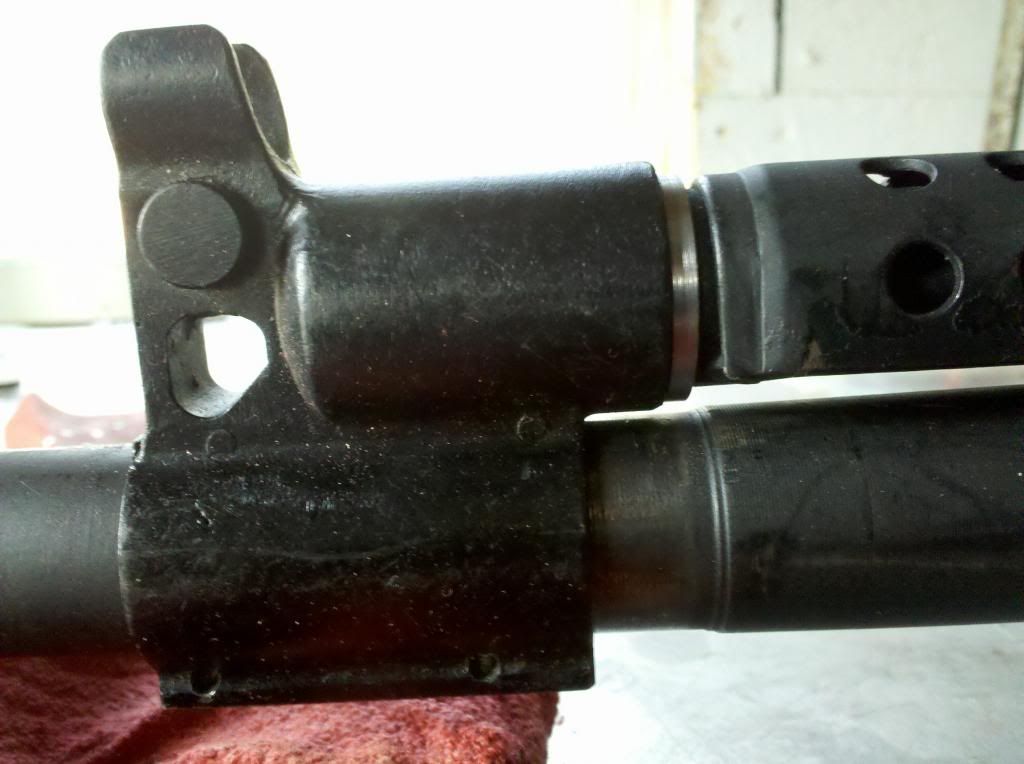 one things were situated, a few trips to the range were made to test, trim, test, drill etc. ended up needing to hog out the gas port in the block to clear the ports in the barrel, but finally got it to cycle walmart bulk.
i also wanted a standard ak hand guard and discovered the yugo rpk retainer fits with a very slight sanding of the barrel. it is as clean of an install as i have seen anywhere.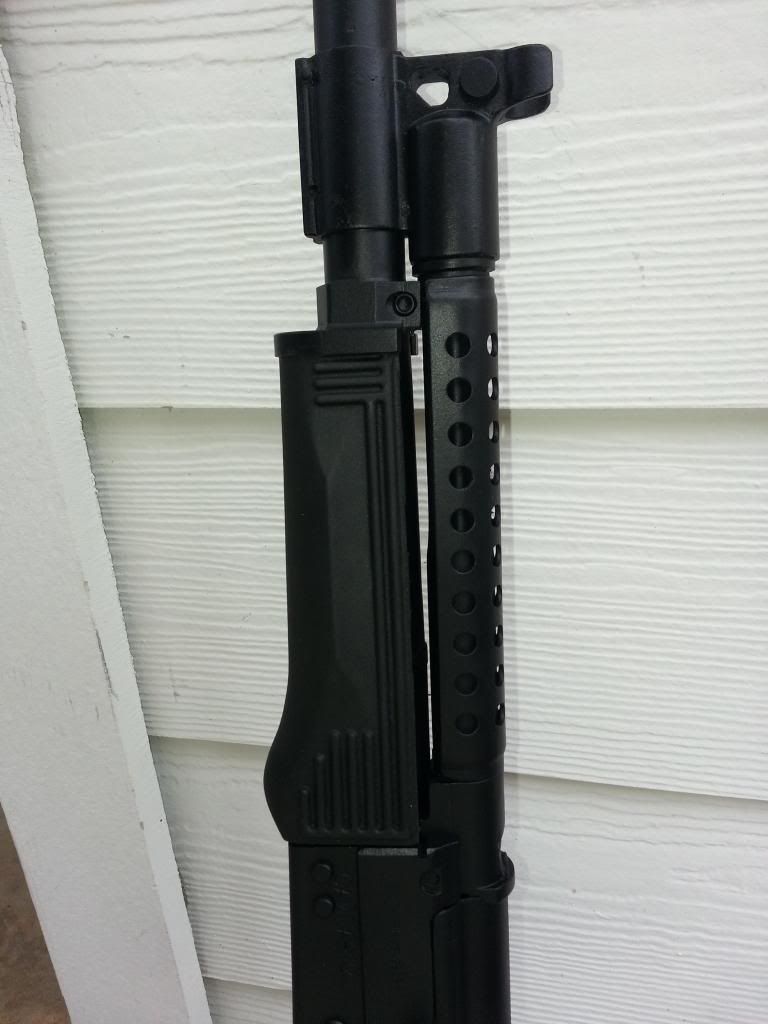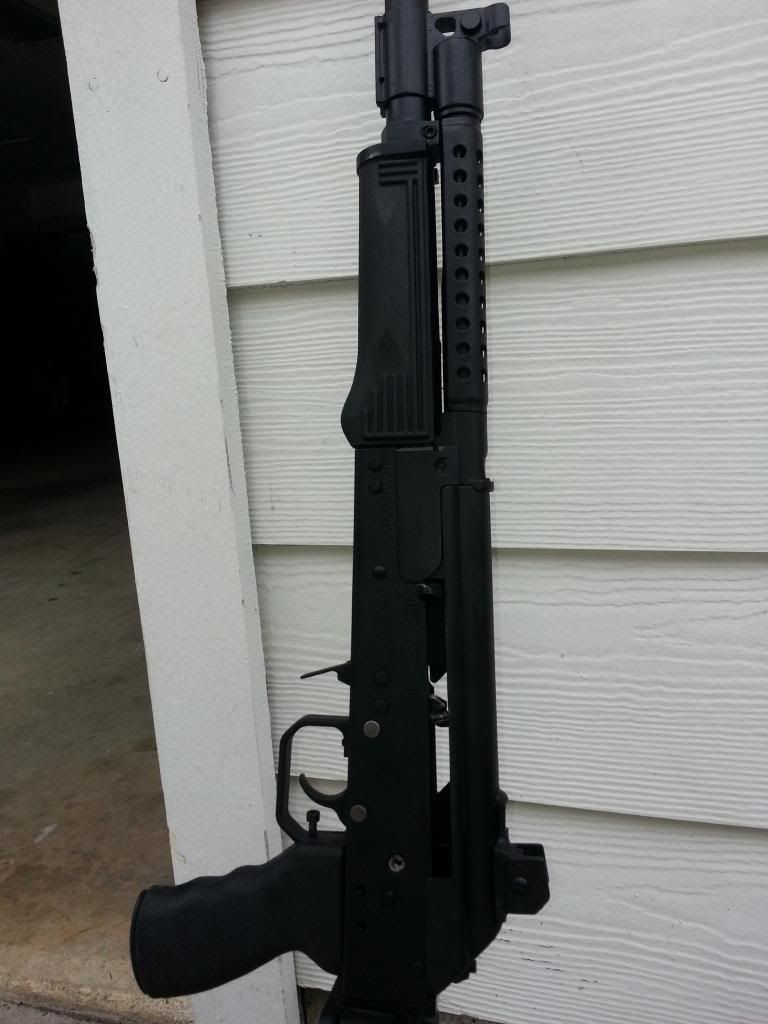 added a new rear sight that began as a ar flip buis. cut the BS off the bottom and tacked it on the cover